Understanding the Cost of Living in Greenville, NC
Posted by Will Smith on Thursday, August 3, 2023 at 3:37:29 PM
By Will Smith / August 3, 2023
Comment
Are you considering a move and wondering about living costs in Greenville, NC? You're not alone. In recent years, Greenville has seen an influx of new residents drawn to its vibrant culture, academic institutions, and thriving job market. This article will provide an overview of what you can expect when living in Greenville, NC, including a breakdown of average income, student living conditions, living wages, living room sets, living expenses, and housing options.
An Insider's Guide to Life in Greenville, NC
Average Income in Greenville, NC
When examining the financial landscape of Greenville, North Carolina, it's crucial to consider average income figures. According to the most recent data, the average income in Greenville, NC, is approximately $24,476 per year, with a median household income of roughly $40,324. Although this may seem lower when compared to national averages, it's essential to note that Greenville's relatively low cost of living primarily offset this discrepancy.
Hence, a slightly lower income doesn't necessarily equate to a lower quality of life. Many residents find that their income stretches further given the city's affordable living expenses, from housing to groceries. This affordability can make Greenville an attractive place to live, especially for those seeking a balance between income and expenditure.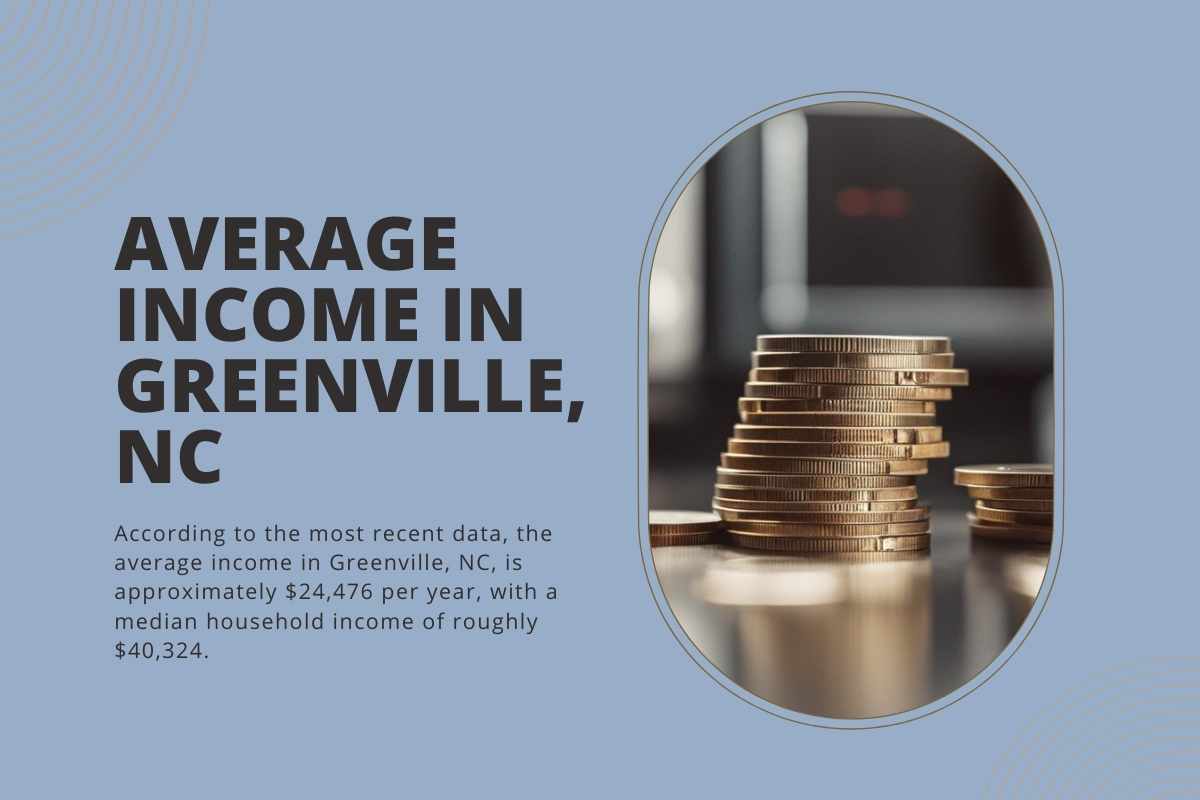 Student Living in Greenville, NC
Student life is an integral part of Greenville, North Carolina's vibrant scene, mainly due to East Carolina University's (ECU) presence. The city offers affordable living options catering to a diverse student body that fits different budgets and lifestyle needs. Students residing off-campus can find many reasonably priced rentals around the city, ensuring that higher education doesn't come with excessive living costs. This blend of affordability and convenience is one of Greenville's appeals. For those who prefer the on-campus experience, East Carolina University provides a selection of dormitories and student-oriented apartments.
These accommodations are conveniently located within walking distance of academic buildings, libraries, and student recreation centers, making students living in Greenville, NC, both comfortable and engaging. Regardless of where they live, students can enjoy a lively, inclusive community that promotes academic growth and personal development.
Living Wage in Greenville, NC
Understanding the living wage concept is vital when contemplating a move to a new city. In Greenville, NC, the living wage is roughly $12.85 per hour for a single adult, slightly lower than the national average. This figure represents the minimum income that an individual must earn to cover basic expenses without relying on external assistance. These expenses include housing, food, healthcare, transportation, and other essentials.
However, it's important to note that this figure is for a single adult with no dependents. The cost of living naturally increases with the addition of dependents, resulting in a higher living wage for families. Even so, Greenville's relatively low cost of living can help stretch incomes further, providing a comfortable lifestyle without breaking the bank. The city's affordability, rich culture, and growing job market make it an appealing location for individuals and families.
Living Room Sets in Greenville, NC
Making a house feel like a home in Greenville, NC, is made easier with the numerous furniture stores offering a variety of living room sets in the city. From contemporary, minimalist designs to more traditional, homely styles, these stores cater to every aesthetic and budget preference.
Whether you're looking to invest in a high-end designer set or seeking something more affordable without compromising style or comfort, you will be satisfied with the available options. These stores provide an array of furniture choices and offer guidance and consultation to help you make the best decision for your home. Hence, settling into your new Greenville home and furnishing your living space can be an exciting and stress-free experience.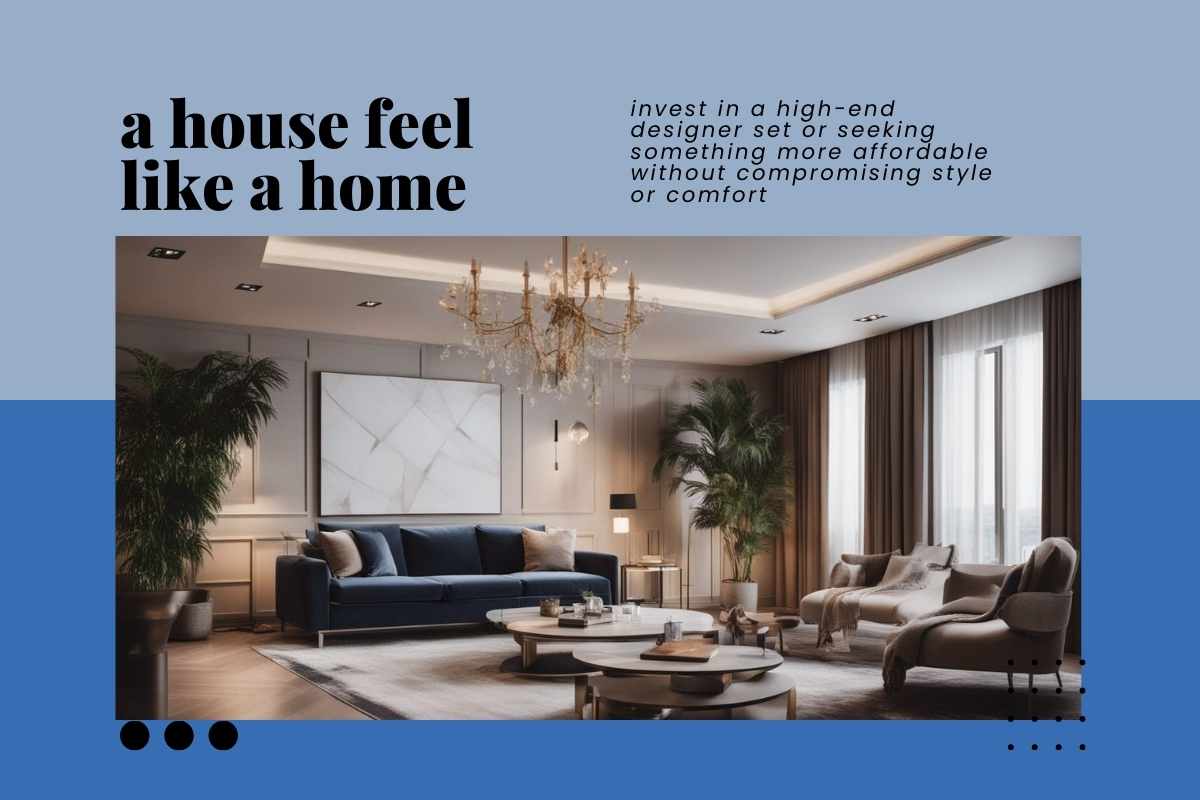 Living Expenses in Greenville, NC
A closer look at the cost of living in Greenville, NC, reveals that it is affordable, especially compared to larger North Carolina cities like Charlotte or Raleigh. The living expenses, including housing, groceries, transportation, healthcare, and utilities, generally sit below the national average. Accommodation, often the most significant fee, is notably reasonable whether you rent or buy. The cost of groceries and utilities also leans towards the affordable end of the scale, allowing for a comfortable lifestyle without a hefty price tag.
Transportation costs can vary, with choices ranging from public transportation to personal vehicles. Healthcare, another significant component of living expenses, is relatively reasonable in Greenville. The city's overall affordability, with its vibrant community and amenities, makes it an attractive option for individuals, students, and families looking to maximize their budget while still enjoying a high quality of life.
Housing in Greenville, NC
When it comes to housing in Greenville, NC, both renters and buyers will find the market to be quite approachable. As of 2023, the average rent for a one-bedroom apartment sits around $900, a figure significantly lower than you might find in larger metropolitan areas.
For those interested in buying property, Smith and Associate Homes presents a variety of homes for sale, spanning different neighborhoods, styles, and price points. The median home price in Greenville, NC, is approximately $160,000. This relatively low cost and the city's robust real estate market make Greenville an attractive option for prospective homeowners. Whether you're a first-time home buyer, looking to upsize, or seeking an investment property, you're likely to find something that fits your needs and budget in Greenville.
Remember, while these figures provide a general idea, housing costs vary based on location, size, and amenities. Therefore, conducting thorough research or working with a local real estate professional is always a good idea to find a home that suits your needs and financial situation.
Greenville, NC vs. Greenville, SC: A Common Point of Confusion
Now, let's address a common point of confusion. Keeping Greenville, NC, separate from Greenville, SC, is essential. Both are vibrant Southern cities offering a high quality of life, but each has unique characteristics. Notably, Greenville, SC, has been recognized as one of the best places to live in the country. It offers a dynamic blend of urban amenities and scenic beauty, with a lively downtown area, numerous parks, and an active arts scene.
However, the cost of living, average rent, and real estate prices are slightly higher in Greenville, NC compared to Greenville, SC. So while both cities offer their unique charms, your decision might ultimately come down to your financial comfort and lifestyle preferences.
Frequently Asked Questions
Q: What is the average income in Greenville, NC?
According to the most recent data, the average income in Greenville, NC, is approximately $24,476 annually.
Q: Is Greenville, NC, a good place for students?
Yes, Greenville is home to East Carolina University and offers a variety of affordable housing options for students, making it an ideal place for higher education.
Q: What is the living wage in Greenville, NC?
The living wage in Greenville, NC, is around $12.85 per hour for a single adult.
Conclusion
In conclusion, while the cost of living in Greenville, NC, is lower than the national average, it provides an excellent quality of life. Its affordability, vibrant student community, diverse housing options, and robust local economy make it an attractive choice for individuals and families. It's no wonder that more and more people are calling Greenville, NC, their home.