Savor Greenville, NC: Explore the Best Restaurants
Posted by Will Smith on Wednesday, September 20, 2023 at 8:18:50 AM
By Will Smith / September 20, 2023
Comment
There are many different eating alternatives in Greenville, North Carolina, including fine dining and food with a coastal influence. Here are some of the best restaurants in Greenville, North Carolina
Cinnamon Bistro
Address: 733 Red Banks Rd, Greenville, NC 27858, United States
On Red Banks Road, Cinnamon Bistro Indian Cuisine is a hidden gem that serves both conventional and cutting-edge Indian cuisine. The eatery, which is close to the Atlantic, has a fantastic seafood menu that includes dishes like fish curry and prawn vindaloo. Lamb korma, goat curry, tikka masala, speciality biryani, and vegetarian versions are some further traditional Indian cuisines.
Additionally, the restaurant serves Indian sweets including gulab jamun. Offering takeaway, reservations, seats, parking, television, wheelchair accessible, alcohol, a full bar, free internet, table service, a buffet, private dining, wine and beer and gift cards.
a Tavola! Market
Address: 620 Red Banks Rd, Greenville, NC 27858, United States
It is a delightful market café called Tavola! that serves up inventive, freshly prepared food with the theme "come and eat." The restaurant provides catering, to-go orders, and wine tasting occasions. Along with sandwiches and panini selections, the menu offers items with a seaside theme, such as calamari and garlic shrimp. Pizza and pasta selections are also available at the restaurant, including the Red Banks seafood bank and chicken and shrimp carbonara. With its private dining area and big quantities, it is a must-eat for birthdays and other events.
The Scullery
Address: 431 Evans St, Greenville, NC 27858, United States
Greenville's lovely The Scullery Coffeehouse and Creamery serves you classic American cuisine and speciality coffee. The café is renowned for its handmade ice cream and desserts cooked from scratch. The eatery offers a distinctive experience to guests by promoting regional music and art. In this commercial building in America, vegetarian, vegan, and gluten-free cuisine are all available at the restaurant. It is a must-eat for any guest because of the visually appealing decor, which features light blue walls and soft lighting.
Villa Verde
Address: 2601 E 10th St, Greenville, NC 27858, United States
In a relaxed environment, Villa Verde, which is close to Green Springs Park, serves traditional Dominican food. Their menu offers straightforward dishes such asopao, a stew in the gumbo style, and chivo, a dish made with goat meat. The Mofongo, a mashed green plantain with garlic served over a bed of Dominican salad with lobster, is the house's speciality.
The eatery is active in the neighbourhood and serves a selection of seafood with Dominican flavours as well as traditional cultural fare and specialities including mofongo, asopao gumbo, and seafood paella. The establishment is renowned for both its delectable Dominican delicacies and dedication to community participation.
Kasturi Indian Cuisine
Address: 2205 W Arlington Blvd Suite B, Greenville, NC 27834, United States
Greenville's Kasturi Indian restaurant serves delectable Indian food in a stylish setting. One of just two in North Carolina, the eatery has established itself as a popular option for eating in Greenville. With gorgeous oak seats, stone walls, and local lighting, the restaurant blends traditional and modern design elements.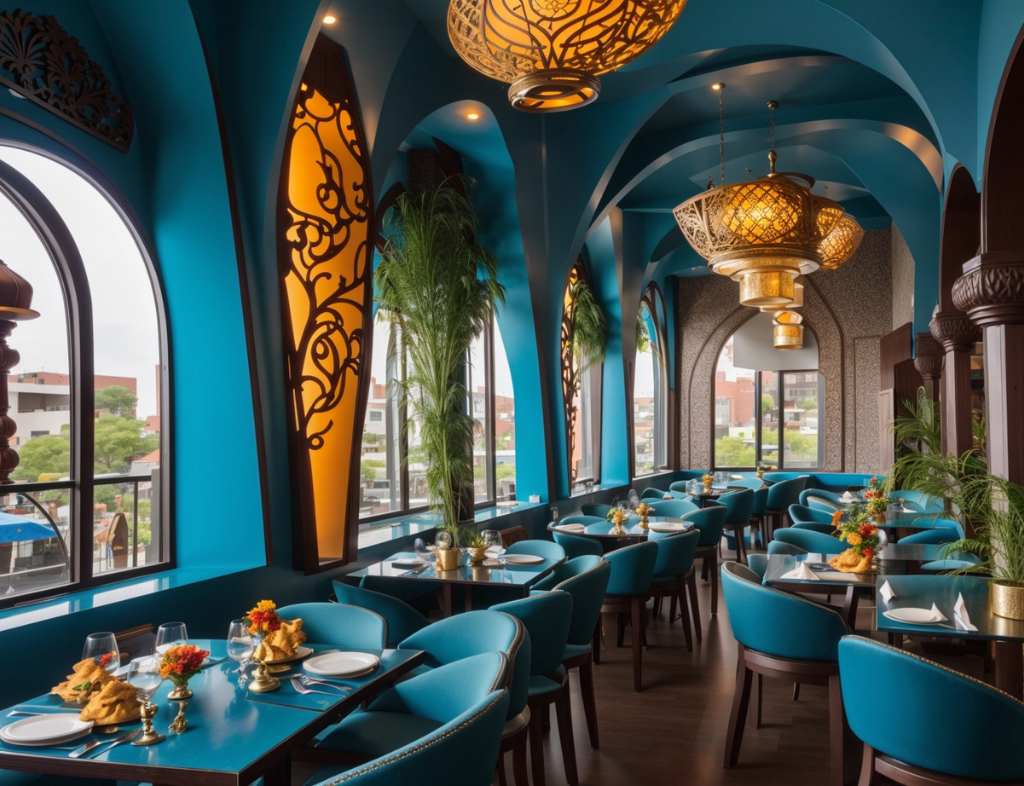 The menu has both traditional Indian fare like chicken kadhai, butter chicken, and naan as well as fusion meals that combine Indian and Chinese cuisine. A gastronomic wonder are the yoghurt and tamarind mint-marinated Kasturi Wings. The eatery provides table service, takeaway, seating, and wheelchair access in addition to serving alcohol and having a full bar.
Sup Dogs
Address: 213 E 5th St, Greenville, NC 27858, United States
In North Carolina, Sup Dogs is a family-friendly eatery with a focus on hot dogs, burgers, and beverages. The eatery, which is on East 5th Street next to East Carolina University and the Greenville Museum of Art, serves classic fair cuisine from North Carolina as well as specialised burgers, sandwiches and beverages. It also serves hot dogs including the Hawaiian, Firehouse Dog and Veggie Dog. With wooden walls, floors, and ceilings decorated with ship paintings and pirate skull decor, the restaurant is among the trendiest in the neighbourhood. A must-try is the Spicy Hot Dog Combo.
Dickinson Avenue Public House
Address: 703 Dickinson Ave, Greenville, NC 27834, United States
Modern American meals crafted with regional ingredients are served at this quirky restaurant in Greenville, along with seasonal specialties and homemade desserts. It has a full-service bar with locally brewed beer and distinctive specialty drinks. The eatery is ideal for foodies who think dining has a social purpose because it provides handicapped accessible, seats, takeaway and parking.
The Rickhouse American Provisions and Spirits
Address: 710 Red Banks Rd, Greenville, NC 27858, United States
A must-try restaurant in Greenville is The Rickhouse, which is renowned for its New American cuisine and huge bourbon selection. It provides a wide range of foods, including seafood classics like shrimp, scallops, and crab meat, as well as a bourbon-infused cuisine and a sizable selection of draught beers.
Cafe Duo
Address: 505 Red Banks Rd C, Greenville, NC 27858, United States
Try the Chicken Forestiere and whipped potatoes at Greenville's CafeDuo, which serves inventive American food with European influences. For weekend brunch, experiment with drinks and omelettes while enjoying classics like bruschetta.
Winslow's Deli, Tavern and Market
This pub-style restaurant in the heart of the city serves sandwiches, nachos, and craft beer. With hardwood floors and red-brick walls, it emanates a rustic charm. With Angus chuck steak, crispy bacon, and barbecue sauce, The Jailhouse is a must-try. The eating experience is enhanced with live music and sporting events.
Conclusion
World cuisine and coastal fare are also available in Greenville, along with alternatives for walk-up window ordering, fine dining, and industrial pub-style settings. Visitors should eat at some of the greatest restaurants around, and have a good time.
FAQs
How Did You Choose the Best Restaurants in Greenville, North Carolina?
For the top locations in Greenville, North Carolina, we went above and beyond. Our crew read a tonne of customer feedback, searched web reviews, and evaluated the menu options. We wanted to capture the true flavour of eating in Greenville, not simply amazing cuisine.
Do These Restaurants Offer Special Dietary Needs Options?
Yes, of course! These eateries take pride in being able to accommodate various diets. These restaurants frequently feature menu options to meet your needs, whether you're vegetarian, vegan, or have special allergies. For more information, just get in touch with them or visit their website.
Do I Need to Make a Reservation for a Table?
Making reservations is a smart option, especially for the popular locations and during busy times. You don't want to arrive hungry and discover there are no seats available, I assure you. You may avoid dissatisfaction and guarantee a wonderful eating experience by making a fast call or online reservation.