A Comprehensive Guide to Property Taxes in Greenville, NC
Posted by Will Smith on Thursday, August 3, 2023 at 1:53:17 PM
By Will Smith / August 3, 2023
Comment
Greenville, NC, is a vibrant city with a thriving real estate market. Understanding property taxes and related services becomes crucial for homeowners and potential buyers as property values rise. This article will explore property taxes near Greenville, NC, how to pay them online, the benefits of luxury house plans, and the importance of home insurance.
Understanding Property Taxes in Greenville, NC
Property taxes are integral to homeownership in Greenville, NC, and the surrounding areas. They represent a financial obligation directly proportional to the value of your property, as assessed by local authorities.
Local Property Tax Rates and Regulations
The tax rate in Greenville, NC, is a crucial element that homeowners must consider. This rate can fluctuate based on local government budgets, economic factors, and the community's financial needs.
Assessment of Property Value
An essential factor that influences your property tax obligation is the assessed value of your property. Local assessors determine this value by considering location, size, improvements, and recent property sales.
The Purpose of Property Taxes
The funds generated from property taxes directly impact the community, supporting the maintenance and development of vital public services. Schools, infrastructure like roads and bridges, and emergency services benefit from the revenue generated by these taxes, enhancing the quality of life for all residents in and around Greenville, NC.
The Role of Property Taxes in Community Development
Property taxes play a crucial role in community development. The revenue generated helps fund public schools, parks, libraries, and other communal spaces, providing opportunities for growth and enrichment within the community. The more property taxes collected, the more resources are available for community improvement and development projects.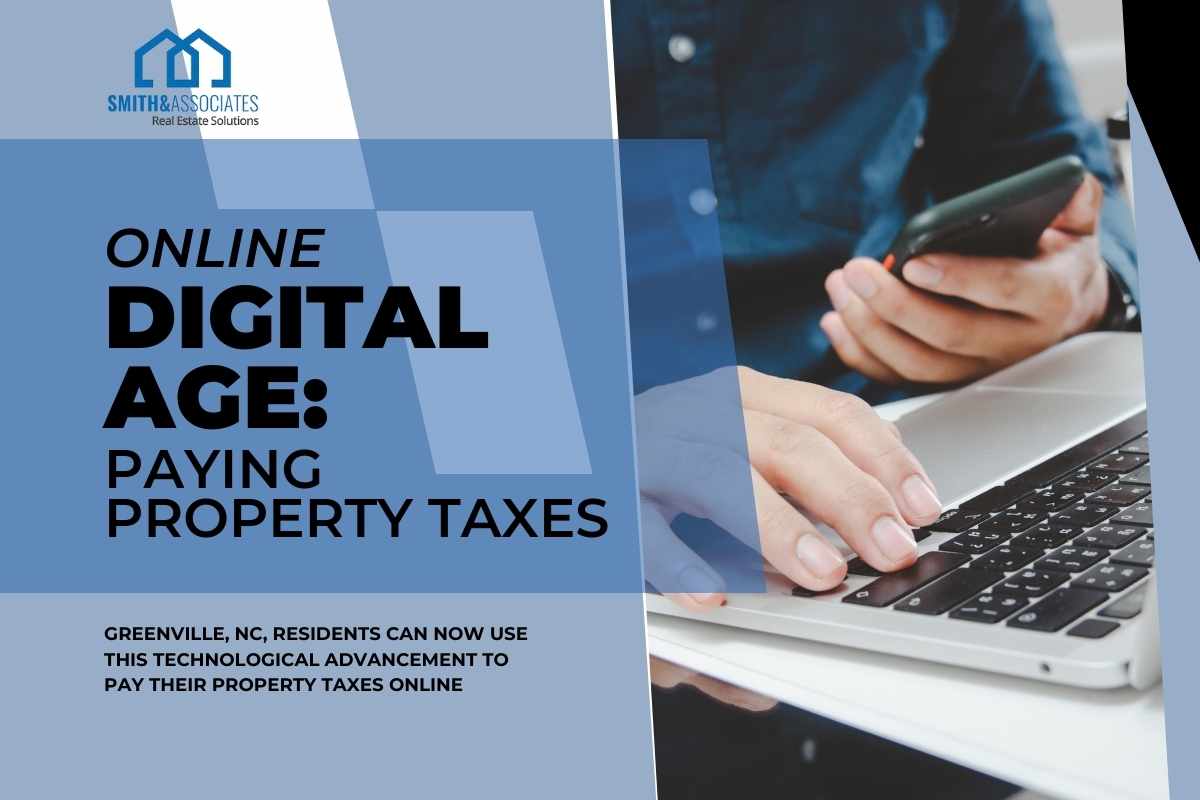 The Convenience of the Digital Age: Paying Property Taxes Online
In this digital age, technology has simplified many aspects of our daily lives, including financial responsibilities like property taxes. Greenville, NC, residents can now use this technological advancement to pay their property taxes online. This streamlined process offers the utmost convenience, allowing homeowners to fulfill their tax obligations without leaving their homes.
Secure Online Payments
Safety and security are essential when making online transactions. The Greenville County Tax Assessor's Office ensures the online property tax payment process is highly secure, using advanced encryption methods to protect homeowners' sensitive information.
Access to Tax Information
Online access doesn't just mean paying your taxes; it also gives you easy access to your tax information. By visiting the Greenville County Tax Assessor's Office website, homeowners can review their tax history, see their payment status, and even explore options for property tax relief.
Diverse Payment Methods
To further enhance the ease of paying property taxes online, residents can utilize various payment methods in Greenville, NC. These can range from direct bank transfers and credit cards to digital wallets. This versatility in payment methods ensures that homeowners can choose the option that is most convenient for them.
Upscale Living in Greenville, NC: The Allure of Luxury House Plans
Greenville, NC, offers an excellent backdrop for those seeking to live a life of luxury and elegance. Luxury house plans, specifically designed to cater to refined tastes, have become increasingly popular in this area. These plans are characterized by top-of-the-line features, sophisticated designs, and spacious layouts flexible enough to accommodate each homeowner's unique lifestyle and preferences.
Bringing Dream Homes to Life
By collaborating with experienced architects and builders, homeowners can transform these luxury house plans into their dream homes. Whether it's a modern design with sleek lines and glass elements or a more traditional home with timeless elegance, there's a plan to suit every style.
State-of-the-Art Amenities
One of the standout features of luxury house plans is the inclusion of state-of-the-art amenities. These plans often feature gourmet kitchens equipped with professional-grade appliances, home theaters for the ultimate entertainment experience, spa-like bathrooms that provide a personal retreat, and lavish outdoor living spaces that blur the line between indoors and outdoors.
Investing in Comfort and Exclusivity
While building a luxury home may entail a higher initial cost, the long-term value it provides is significant. Besides unparalleled comfort and exclusivity, owning a luxury home is a considerable asset. Its value can appreciate over time, offering a substantial return on investment.
Securing Your Investment: The Importance of Home Insurance
Home purchasing is one of the most significant financial investments most people will make. Given the substantial financial commitment, protecting this investment becomes paramount. Home insurance is the safety net that provides homeowners in Greenville, NC, and beyond much-needed peace of mind.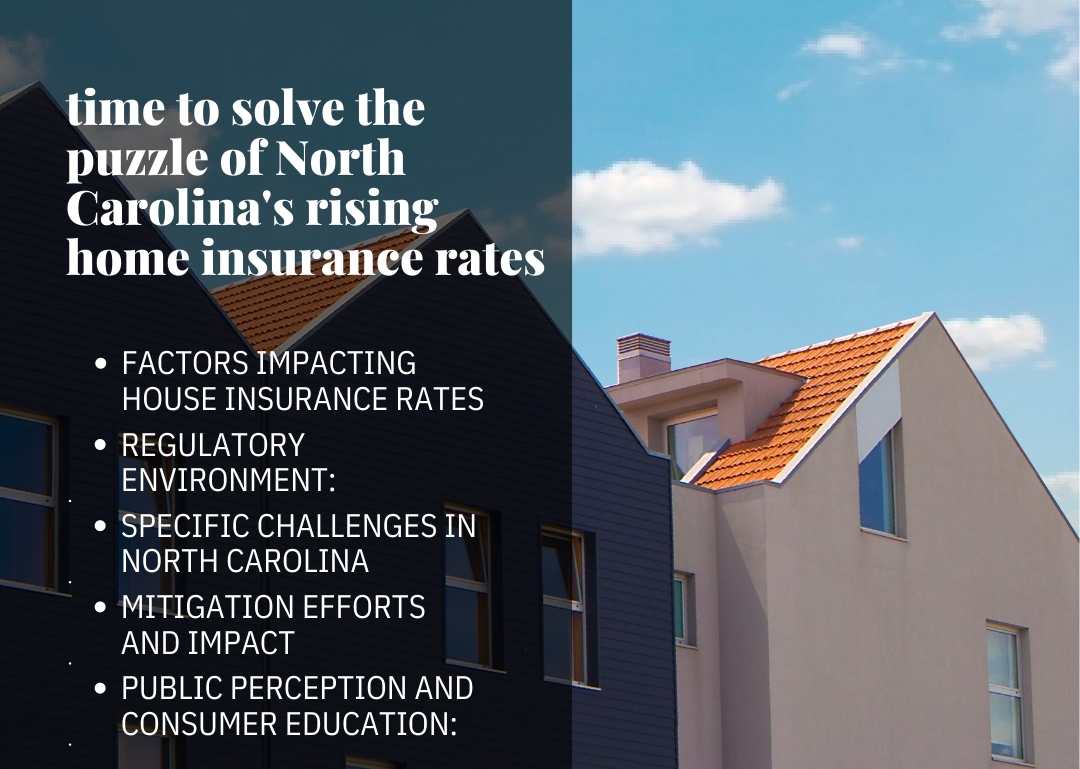 Peace of Mind with Home Insurance
A comprehensive home insurance policy offers protection against a wide array of unforeseen events that could otherwise be financially devastating. These could include natural disasters like floods or fires, theft, vandalism, or accidents within the home. Knowing that potential losses are covered, homeowners can focus more on enjoying their home and less on what could go wrong.
Exploring Home Insurance Options
When considering purchasing a property near Greenville, NC, it's essential to explore various home insurance options thoroughly. Different policies offer multiple levels of coverage, so understanding what is included — and what is not — is crucial. An insurance broker or agent can provide valuable assistance in this process.
Components of a Comprehensive Home Insurance Policy
A comprehensive home insurance policy offers a variety of coverage, ensuring that homeowners are protected in many potential situations. First and foremost, it covers the house's physical structure, repairing or rebuilding it if a covered event damages it.
The policy also typically includes personal property coverage, which covers the replacement cost of personal belongings inside the house if damaged, destroyed, or stolen.
Liability protection is another critical component of home insurance. This provides coverage in case someone is injured on your property and you are found legally responsible.
Lastly, if a covered event makes your home uninhabitable, the additional living expenses (ALE) coverage can help cover the costs of temporary housing and other necessary expenses.
FAQs
1. What are property taxes in Greenville, NC?
Property taxes are a type of tax that homeowners are required to pay based on the assessed value of their property. The revenue funds local public services such as schools, infrastructure, and emergency services.
2. How can I pay my property taxes online in Greenville, NC?
To pay your property taxes online, you can visit the official website of the Greenville County Tax Assessor's Office. There, you can access your tax information and make a secure payment using your preferred method.
4. Why is home insurance important?
Home insurance is crucial because it protects your home and belongings against unforeseen events like natural disasters, theft, or accidents. It's a safeguard for your significant financial investment in homeownership.
5. What does a comprehensive home insurance policy cover?
A comprehensive home insurance policy covers the structure of your house, personal belongings, liability protection in case someone is injured on your property, and additional living expenses if your home becomes uninhabitable due to a covered event.
Conclusion:
As you navigate the realm of property ownership near Greenville, NC, being well-informed about property taxes, online payment options, luxury house plans, and home insurance is vital. By understanding these elements, you can make well-informed decisions that protect your investment and enhance your homeownership experience in this beautiful and dynamic city.